Graff Brothers covers over 3,000 square feet of floor space, but that does'nt stop us from stacking up great deals for you...
Here is a sample of what we have in store.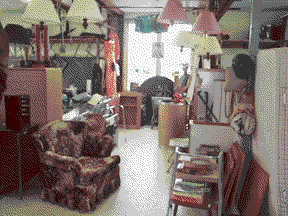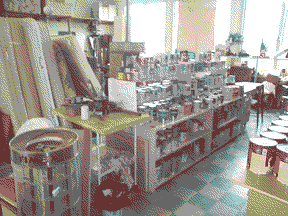 Furniture, Picture Frames, Mattresses, Bed Frames, Luggage, Pots & Pans, Lighting, Household Goods, Survival Suits,
Speakers, Stereos, Vinyl, Casette, 8-track, Wheelchairs, Home-Care Equipment, Adding Machines, Antique Scales, Antique Bottles,
Applied Color Labels, Paints, Foul-Weather Gear, Padlocks, Jewellry, Disneyana, Collectibles....
NEXT